Welcome to Maximize your browser window to view this page

DreamCatcher Appaloosa

A True Foundation Breeding Program

Preserving their past, Ensuring their future.





To see which mares are expecting and the stallions
they are bred to, click
HERE


We are dedicated to preserving the blood of the Nez Perce
spotted horse, the REAL APPALOOSA
55+ yrs. of intense and selective breeding. We are
confident we offer the purest Appaloosa blood
available.
| | | |
| --- | --- | --- |
| | Our program focuses on these two famous reference sires | |
| TOBY I F-203 | | MONEYCREEKS ROCKLEDGE F-4092 |

Using these bloodlines as our foundation we incorporate many other
old lines such as Patchy, Toby II, TobyII's Patchy, Genesee Chief,
Freels Chico, Red Eagle, The Ghost Wind Stallions and the Kaniksus lines.


in our Build Your Own Appaloosa program
Deposit Required
We make owning one of these legends easy and affordable!!!

Q. Why would we recommend you own a Foundation Bred Appaloosa?
A. Temperment, Disposition, Character
The appaloosa temperment has been prized for hundreds of years. They exhibit incredible stamina, strength, and endurance, are highly intelligent, and naturally curious. They have wonderful heart & spirit, are people pleasers and desire contact with their people, being respectful and gentle...
The appaloosa stallion in particular is extraordinarily gentle, alert and friendly.
These horses are extremely easy to train to any discipline, whether it be for the show arena or for out & about riding...
They make great working ranch horses, showing natural cow sense and enjoyment in working livestock.


503-581-8328





We appreciate comments about our breeding program, our
featured horses and also about this website. Please feel free
to leave us a message via email. Thanks

DCA is proud to work in association with other
foundation breeders. Together we continue to
strive to bring back the horse so prized by the
Neemeepoo (Nez Perce) nation.
Please visit our friends.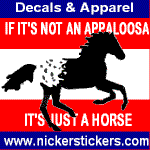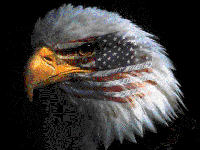 I PLEDGE ALLEGIANCE TO THE FLAG,
OF THE UNITED STATES OF AMERICA,
AND TO THE REPUBLIC, FOR WHICH IT STANDS,
ONE NATION UNDER GOD, INDIVISIBLE,
WITH LIBERTY AND JUSTICE FOR ALL!